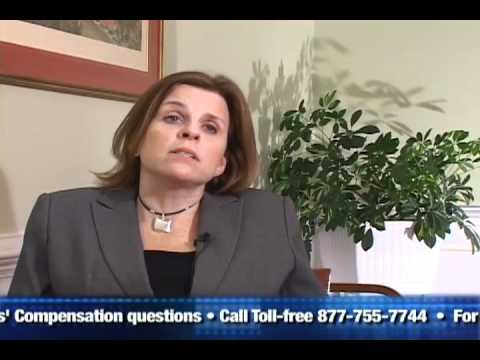 When your workers compensation claim is denied, many times the insurance company's attorney wants to do an injured worker's deposition. What a deposition is, is you going into a conference room, like this, talking to the defense attorney and a court reporter typing it up.
Watch This Video on YouTube.com
Video Transcript
When your workers compensation claim is denied, many times the insurance company's attorney wants to do an injured worker's deposition.
What a deposition is, is you going into a conference room, like this, talking to the defense attorney and a court reporter typing it up, where the insurance adjuster and the defense council are trying to gather information against you so they can use it at the hearing.  It is their opportunity to win their case and to try to make you lose your case.
Depositions can be very hard, in my opinion, no one should go to a deposition without having an attorney there to represent them. The insurance company has their attorney there representing them and trying to make you lose, you need someone to fight for you and be your advocate to help you win your case in that deposition.
It's best to have someone who knows about workers comp specifically, because the rules in workers comp are different from other types of law. I've written a book for you and it's called The Ultimate Guide to Workers Compensation in Virginia, and it's to help injured workers go through the process of a workers comp claim and being able to do it so they can get the most benefits and have the least problems as possible.
So you can go to my website at Injured Workers Law firm and get this book for free and it will be mailed to you with no obligations.
The Injured Workers Law Firm is a Richmond, Virginia based firm solely focused on serving clients with workers' compensation claims in Virginia. If you have questions about your benefits or if you would like more information on the Virginia workers' compensation system, order our book, "The Ultimate Guide to Workers' Compensation in Virginia" , or call our office today (804) 755-7755.