A work-related injury can be devastating to you and your family. You may be saving for a home, worried about paying for the kids to go to school, or saving for retirement. In an instant, a work-related injury can change all of your plans. Workers' compensation is there to get you the medical treatment you need, and to protect against falling into financial ruin due to a work injury. That said, to minimize the disruption a work injury can cause, you need to know your rights.
When you've been injured in a work injury, the first thing that your Workers' Compensation claims attorney should do is explore other channels of recovery.
For instance, if you were injured in an automobile accident while you were at work or in the midst of performing a job-related duty and a non-coworker was at fault for the accident, you have grounds to file an automobile accident claim. Similarly, if you were injured at work because a piece of equipment you were using was faulty or defective, you may have grounds to file a products liability claim.
You might be eligible for a premises liability claim if where you were hurt was any place that isn't owned by your employer:
a contractor's shipping yard;
a parking lot;
a store; and
any building that is owned by someone other than the person or company who employs you.
The most beneficial way to get the compensation you deserve is to speak with a Virginia workers' compensation attorney as soon as you can. The Injured Workers Law Firm has been helping clients for years with workers' compensation claims. Our team of attorneys has a track record of fighting zealously for our clients, because we are passionate about getting justice in the workers' compensation process. Call us at 866-608-5893 for more information. We will fight for you.
Notify Your Employer
The first step with regard to any work-related injury is to make sure that your employer is notified. In fact, that rule is mandated by the Virginia Workers' Compensation Act. According to the Act, you must notify your employer, in writing, about the work-related injury within 30 days of the injury.
Another important step for you is to get acquainted with Virginia's workers' compensation process. Following a work accident, one of the first questions that may come to your mind is "what are my rights?" That is a valid question. Although every situation has its own complexities, there are some fundamental workers' compensation rights of which you should be aware. They include the right to file a workers' compensation claim, and the right to obtain both medical treatment and legal counsel.
In fact, to learn about all of your rights if you have suffered an injury at work, check out The Injured Workers Law Firm article "Your Rights After an Injury at Work." It is a "must read" as you embark on a workers' compensation claim journey.
Do Not Wait to Report Your Injury
A lot of people wait to report a work injury for a number of reasons:
not wanting to appear weak
thinking that the work injury is "not that bad" or that it will heal on its own
fear of retaliation from their employers/loss of their job
there is no one around to fill out an injury report
I can understand why someone might want to wait to report a work injury BUT what many people don't realize, until it is too late, is that the workers' compensation insurance company is not going to just take an injured worker's word regarding anything. If someone injurer their neck at work and fails to report the injury at the time of the injury and then they are in a car accident on their way to the doctor's office for treatment of the work injury (even a minor fender bender), there is no documentation of your work injury and the insurance company will likely try to deny your claim.
I also hear about people who "tweak" their arm or shoulder at work and, then, while doing something non-work related (like playing basketball or doing chores around the yard) realize they truly are injured. The problem then becomes – did the injury come from the work injury OR the non-work related activity? If there is no documentation of the work injury it will be very hard to argue that their injury came from work and not from other activity.
Can You Sue Your Employer?
In addition to the question "What are my rights?" another important question you may be asking yourself is "Can I sue my employer?"
Generally speaking, in Virginia, you cannot sue your employer for a work-related injury. The only recourse to obtain compensation is to through Virginia's workers' compensation law.
The reason why workers' compensation is the only avenue available is that it provides much-needed certainty to both employees and employers. All states created workers compensation laws as a compromise.
Stated differently, without workers' compensation benefits, an injured employee may never be able to obtain the compensation he or she deserves because an employer could leverage its financial advantage over an employee, stalling or removing any chance of recovery. The injured worker would have to prove negligence on the part of the employer and wait years for any financial recovery. By the same token, one catastrophic accident in the workplace could financially ruin a small employer, putting it out of business.
Accordingly, the workers' compensation process is seen as a trade-off. Employees are better able to obtain some compensation in a reasonable amount of time, and in a manner that allows for proper medical attention. Yet, in return, employers cannot be sued and are better able to manage risk by carrying workers' compensation insurance.
To learn more about the reasons why an employee cannot generally sue an employer for a work injury, check out our article "Can You Sue Your Employer for a Work Injury?"
WE ARE DIFFERENT. We handle work injury only.
Our firm is different from a typical workers' compensation law firm.
We do not take a large volume of cases and settle them cheaply without any intention of taking the cases to a hearing. Also, many times, clients come to us with cases for which they are clearly entitled to a recovery. However, because the injuries to the worker may be minor or they have not lost time from work, we may decide that it is their best interest and they will make more money not hiring an attorney and settling with the insurance company on their own.
We tell our clients up front if hiring an attorney will get them more money. If we don't take your case, we give you guidance on how to settle your case on your own.
What Type of Lawyer Do You Need?
When it comes to workers' compensation matters in Virginia, you need an expert in workers' compensation law. A general practice attorney will not be able to handle your case as effectively as someone who has specialized in workers' compensation for years. Indeed, Virginia's Workers' Compensation Act is complex and has many rules and exceptions that change frequently. Only a workers' compensation specialist will be able to truly represent your interests and obtain the best outcome in your case.
Our attorneys at The Injured Workers Law Firm are the kind of specialists you need. For decades, we have been in the trenches fighting for our workers' compensation clients here in Richmond, Virginia. In fact, you cannot find more experienced Virginia workers' compensation lawyers than the professionals at The Injured Workers Law Firm. Call us for a free consultation at 866-608-5893.
Having handled as many cases as The Injured Workers Law Firm has, we understand the challenges you face, both medical and financial. We are here to help you by making the workers' compensation process easy, so you can focus on healing. Call today.
Here are the Top 4 Reasons to hire a workers compensation attorney:
Time Limits
If you need to ask for benefits or make changes to the benefits you are currently receiving, the State of Virginia has strict time limits within which you can do so (also called the Statute of Limitations). Many injured workers are not aware of these at all and the insurance company does not have to and, in so many cases, will not give you any warning about your benefits being cut off soon because you have failed to claim something within the time limits or statute of limitations. An experienced workers compensation attorney will make it their business to ensure that your claims are filed within the appropriate time limits so your benefits can be protected.
Overlapping Benefits
Depending on the situation, some people may receive workers compensation benefits while also receiving other non-workers compensation benefits. Or, they may be getting non-workers compensation benefits while their workers compensation claim is being litigated and awaiting approval or a decision through the legal process. These non-workers compensation benefits (like short term disability, long term disability, retirement, social security, or unemployment) can affect your workers compensation claim and benefits. If you are collecting other non-workers compensation benefits or intend to apply for other benefits, I strongly recommend that you speak with an attorney so you can make sure you are setting yourself up for the best possible outcome.
A Workers Comp Hearing
Many people try to go to a hearing alone. I typically recommend against this because most injured workers don't know the law or what to expect at a hearing. They don't know what evidence need to present at a hearing in order to win. Pleading your case by testifying about what you have been through, what the insurance company has done to you, about your pain and suffering, none of this is going to win you your benefits. You need the proper evidence. The other issue is, if you go to a hearing without an attorney and lose, it will be VERY difficult, if at all, to find an attorney after that point because the attorney can't change what has already happened.
Settlement
Do you know how the insurance company determines the value of your case? If you are like most injured workers out there the answer is no – and the insurance company depends on this! Sadly, this is the very reason they settle claims for less than they are worth. And the insurance company keeps more money in their pockets. This is an unfortunate and common reality.
Common Reasons You Should Consider a Workers Compensation Attorney
First of all, let me just say, not everyone needs a lawyer. In many cases, you don't necessarily need the involvement of workers' compensation lawyer to obtain your benefits after a work injury. If your claim is accepted and medical care is being approved and (when applicable) lost wage benefits are being paid properly, you may not need a lawyer. However, when in doubt, you should always consult a lawyer just to be sure. A good workers' compensation lawyer will have no problem telling you that you don't need to pay for representation if you don't truly need it.
I've listed some of the most common reasons you may need to hire a lawyer to assist with your workers' compensation claim.
The Insurance Company Denies Your Claim
Sadly, workers' comp insurance companies do routinely deny legitimate workers' comp claims because they know workers' often take their denial at face value, not knowing that they can appeal the insurance companies denial by filing a Claim Form through the Virginia Workers' Compensation Commission. The good news: filing this Claim Form through the Commission does not cost you anything if you file it on your own! However, if the claim is still being denied by the insurance company once it is filed at the Commission, you will likely be going to a hearing and you most certainly want an experienced lawyer on your side when you go before the Commission!
Claims can be denied by an insurance company for a variety of different reasons and often times the insurance company is not very forthcoming in explaining to you the basis for their denial. Getting a workers' compensation lawyer may be necessary to find out why the claim has been denied and if this denial is legitimate or if it can be overturned at a hearing.
You Are Offered A Settlement
In some situations there may come a point when the insurance company might contact you and ask if you are interested in a settlement. Sometimes the adjuster will call you and ask what you would be willing to settle for (hoping you won't know what your claim is worth) or other times the adjuster may even present you with a dollar amount (which, more often than not, is not fair value for the claim). Do you know how a workers' compensation claim is evaluated for a settlement amount? In many cases, you will find that it is best to have a lawyer to valuate your case and negotiate on your behalf to ensure that you get a fair settlement.
This is most especially important for those of you dealing with extremely complex situations surrounding your settlement.
For example –
any injury that ends or permanently alters your career
any injury leaving you with a permanent loss of use of a body part
any situation where you are also dealing with Social Security benefits (there is particular settlement language that needs to be used in your settlement agreement) –OR- any situation where Medicare may be involved (you may need a Medicare Set Aside fund or MSA).
You will absolutely want to talk to a workers' comp lawyer before entertaining a settlement if any of these apply to your situation.
Your Injuries Prevent You From Returning To Your Job
If your workplace injury leaves you permanently unable to return to your job or your chosen field because your doctor has given you permanent work restrictions, the insurance company may ask you to participate in what is called "Vocational Rehabilitation". Vocational Rehabilitation is a program by which the insurance company will pair you with a Vocational Counselor, whose job is to help you re-enter the workforce. This process can be tricky so you'll want a lawyer overseeing this and working to make sure you're benefits are protected during this process and insuring that your Vocational Counselor is not over asserting the influence.
Your Injuries Prevent You From Doing Any Work At All
If your injuries have impaired you to the point that your doctor says that you are rendered permanently unable to work, the Virginia Workers' Compensation system does have what is call "Permanent Total Disability Benefits" or (PTD benefits). PTD benefits are lifetime weekly payments that can be paid by the workers' compensation insurance company for your loss of income. I must warn you, these benefits are extremely difficult to obtain as Virginia has a very high standard in order to qualify for these. You will absolutely need an experienced lawyer to ensure that the medical documentation you have is sufficient to qualify for these benefits and that you are applying for these benefits within the proper time-period.
You Have A Third-Party Claim
When your work injury involves a third party (someone outside of your employer), there sometimes can be a separate claim for a third party personal injury claim.
For example: If you a working as a delivery driver for ABC Company and are hit by another driver, you would likely have a worker's compensation claim with ABC Company, but you may also have cause to bring a civil claim against the driver who hit you (the third party).
These situations can be complex as you are often times still dealing with the workers' compensation insurance company, for things like lost wages and payment for medical care, but you may be dealing with a separate insurance company for other things, like negligence or pain and suffering, which are benefits that the workers' compensation system does not address.
Every situation is different so if you are unclear about anything or need some guidance, call my office. It will cost you nothing to get some guidance and, as I said, a good workers' compensation lawyer will have no problem telling you that you don't need to pay for representation if you don't truly need it!
If you would like more information on the Virginia workers compensation system, order my book, "The Ultimate Guide to Workers' Compensation in Virginia" by clicking this link, or call our office today (866) 608-5893.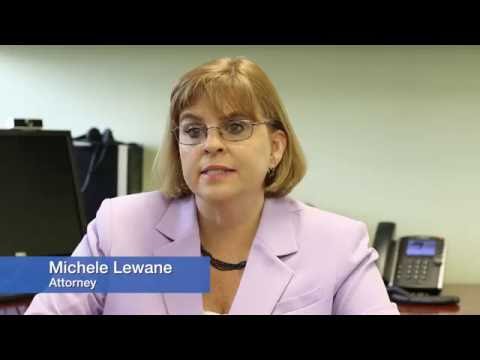 The Injured Workers Law Firm is a Richmond, Virginia based firm solely focused on serving clients with workers' compensation claims in Virginia. If you have questions about your benefits or if you would like more information on the Virginia Workers' Compensation system, order our book, "The Ultimate Guide to Workers' Compensation in Virginia" , or call our office today (804) 755-7755.